Eric Blum lowers a sheet suspended parallel to the floor using a home-made pulley system to cover his newest pieces which are drying on the floor. The delicate beeswax he uses in his cloudy, dreamy art might be flawed if dust falls onto it before it finishes hardening. It probably isn't a great idea to hang around his studio for too much longer since maneuvering the tiny New York studio is difficult enough. He heads outside against a gusty winter down the block to his favorite bar. Any other passer-by would pass it by: just a door, unmarked, unglorified, simple. Eric ducks inside. It's a bar for angels. Handsome, svelte, cunning - and that's just the 'tender. The décor is sleek and silver. Eric sits and orders his favorite mix. He'll sip off of it all night, watching the growing crowd little by little become more crocked.

Or so it was told to me by Director Aaron Ott who is always glad to introduce the work at the David Weinberg Gallery, and tell interesting stories to patrons. The gallery's current show, 'The Collective', gives the space the qualities of a modern museum with its eclectic compilation. 'The Collective' is so called because each of twenty-one"beloved" artists will be on display in a salon-style celebration of the great variety of styles in modern abstraction. The cohesiveness and solid footing of a comprehensive show are replaced by the exciting, adventurous feeling of a Baskin Robbins of contemporary art. (Of the thirty-one flavors my childhood favorite was mint-chocolate chip). Although I must say of DWG that in past shows, there has always been the integration of more than one artist, especially thanks to the open-door policy into Weinberg's office which is filled with a separate, more personal selection.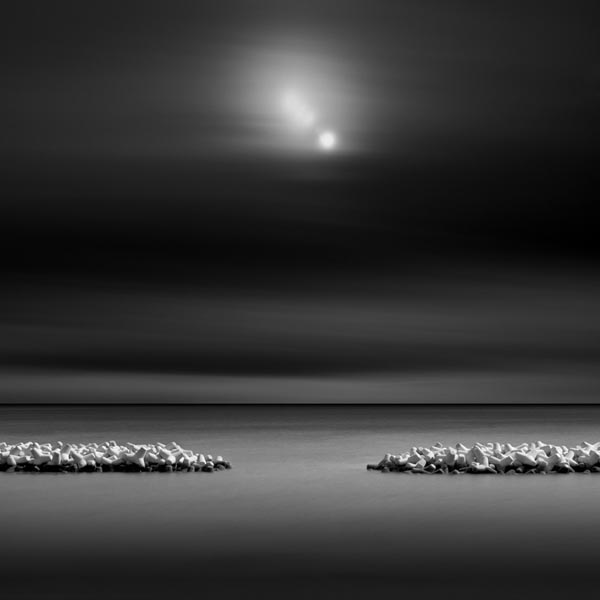 Moonrise, Japan (C-print, 32, x 32 in., 2006) David Burdeny


Many characteristics of the genre of art I consider 'modern abstraction' are represented in this show. Pieces generally follow the format of all abstraction - that is, to take familiar forms or subjects and obscure them in some way - any way -- to the point at which they are no longer recognizable. Or more enticingly, obscure them to just underneath the surface of one's perception, playing with the memory and brain, inviting speculation the way a face on someone in the street suddenly makes one wonder if one knows that person… maybe from karate class? I suppose I am a product of my generation because I feel the current tendency to glaze over, smoke out, color in, or repurpose images in the process of abstraction end up looking more sophisticated and relatable than the harsh classic styles of Braque and Picasso.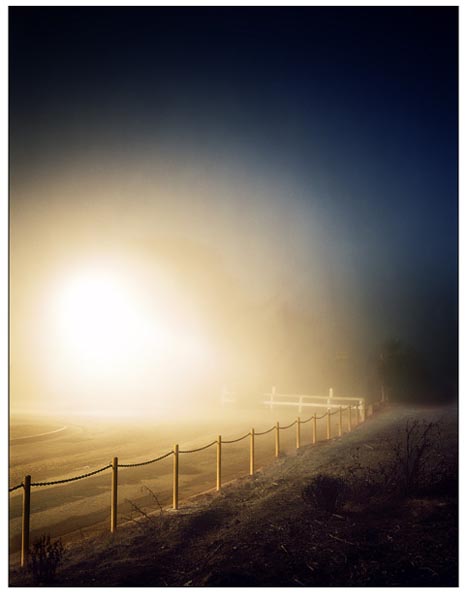 Light, West Los Angeles, CA (C-print, 20, x 24 in.) Amanda Friedman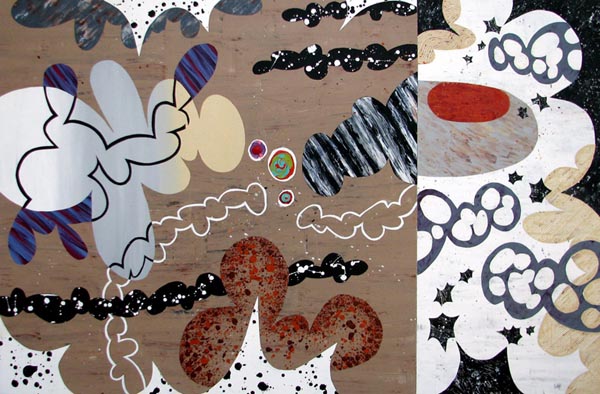 Tan Slide(acrylic on wood, 332 x 48 in., 2010) Beverly Kedzior

In instances where artists have captured representational images (David Burdney, Joseph Ivacic, Michael Parker), they tend to represent the subject as an artistic form created, or at least made effective by, light, color, and form. Even a photograph of a branch reaching up from the water below is not, in Parker's sharp photo, so much the thing itself as a figurative representation of striking form and metaphor. (For me, this piece instantly conjures an image from one of my favorite Sylvia Plath poems: "A snag is lifting a valedictory, pale hand".)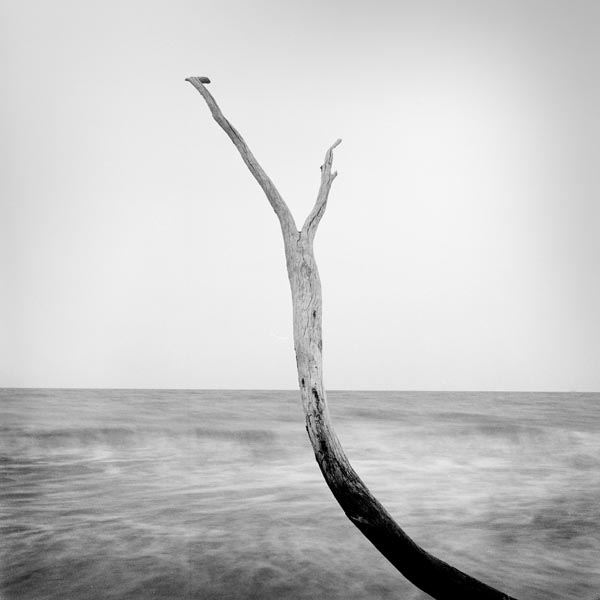 Jekyll Island XI, Georgia (pigment print, 22, x 22 in.) Michael Parker

This show is especially evocative for the color lover. The art goer who is taken by the motion of form, the emotive character of color, and the imaginative storytelling ability of intentional random pattern. Although the most personally enticing theme I found binding this show is that of storytelling, hence my narrative introduction. Most pieces, even if they don't look like anything you recognize, may feel very recognizable. Bob Emser's My Aeroplane, perhaps reminiscent of a childhood pastime; the memory of a dream that looks like Blum's N? 524 underwater bubble-world; or Amanda Friedman's Light, West Los Angeles, CA describing a mystic night-time stroll in a distant land. It's a lot of fun to let your mind explore these descriptive paintings, photos, and mixed media projects, to make associations and play with metaphors.

No. 543(watercolor, silk, and beeswax on panel, 27, x 19 in., 2006/09) Eric Blum

Oh one last thing, 'The Collective' is DWG's last show. Ever. After nearly five years of keen, lively art, David Weinberg is closing its doors. It's sad to say goodbye to the good ones, so make sure to join the farewell closing on February 18th at 300 W. Superior St.