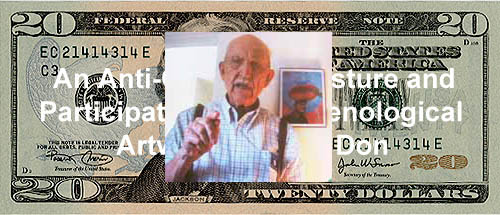 Click image for brief video message by L. E. Don (avi file, 15 sec. download time)
Print out our Posters (pdf file #1) (pdf file #2) and put them around your school or workplace.
Practice: Be aware that your "gifting" may be construed differently by different people; we've encountered everything from accusations of pedophilia (when "gifting" children) to supporting terrorism (when "gifting" people of Middle-Eastern origin). But if you are brave and generous enough to join in our activities follow the instructions below:
Obtain an

envelope

and enclose $20.00 along with a copy of this

letter

and one of the following

business cards

(these links are to printable pdf files).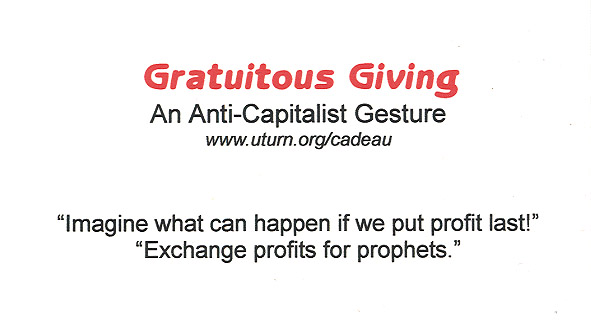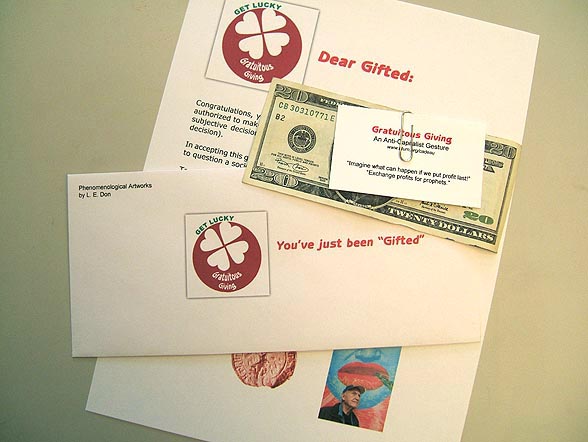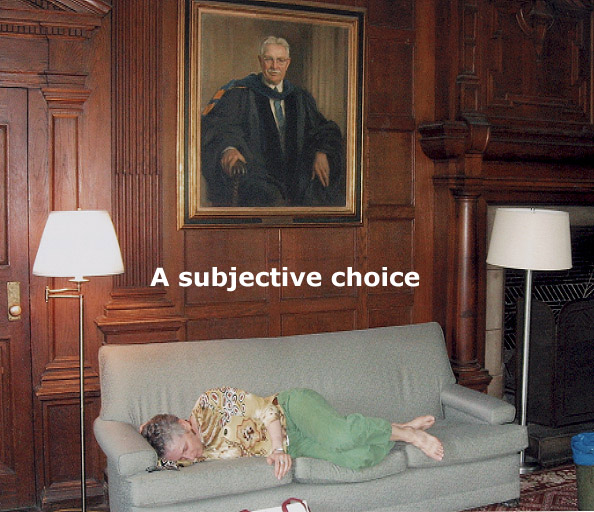 Give this money-stuffed envelope to the party you are "gifting" either directly OR give the envelope to a waitress or staff (if you are in a restaurant, etc.) to give to the party you've chosen after you've left the establishment OR you can gift anonymously by leaving your gift on an illegally parked car, an attractive park bench, an outdoor toilet, a delivery truck, stuff in a U.S. Post Box for a postal worker to claim, or maybe on a shelf/display rack in a store (see below).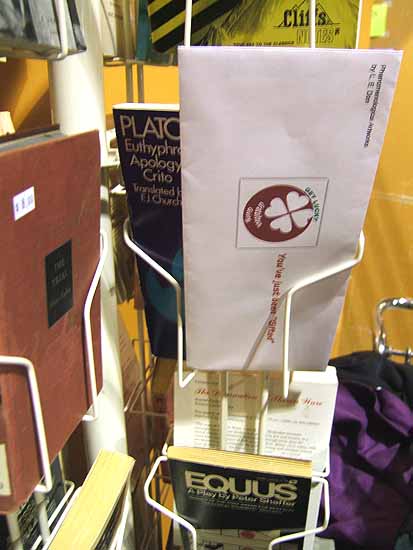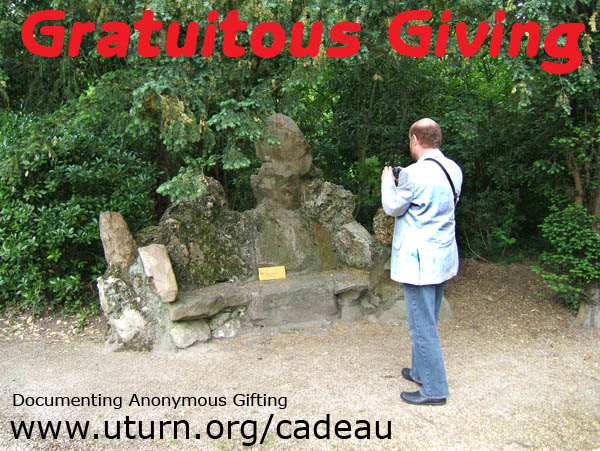 As you hand your gift envelope to the person of your choice, we recommend you declare: "I am authorized by L.E. Don to make the following distribution." Might we suggest you take a photo of the event (you may crop out the "gifted" person head, or have the person place the envelope over their eyes, if they so wish) with the "gifted" holding their gift. Please e-mail a jpeg copy along with your own comments to our

web-master

at

Jim@uturn.org

.
Another strategy (perfect for "shut-ins") is to mail your envelope with gift in a

larger envelope

; wrapping this

letter

around the smaller envelope (pdf file):

Use caution in choosing who you decide to approach and "gift":