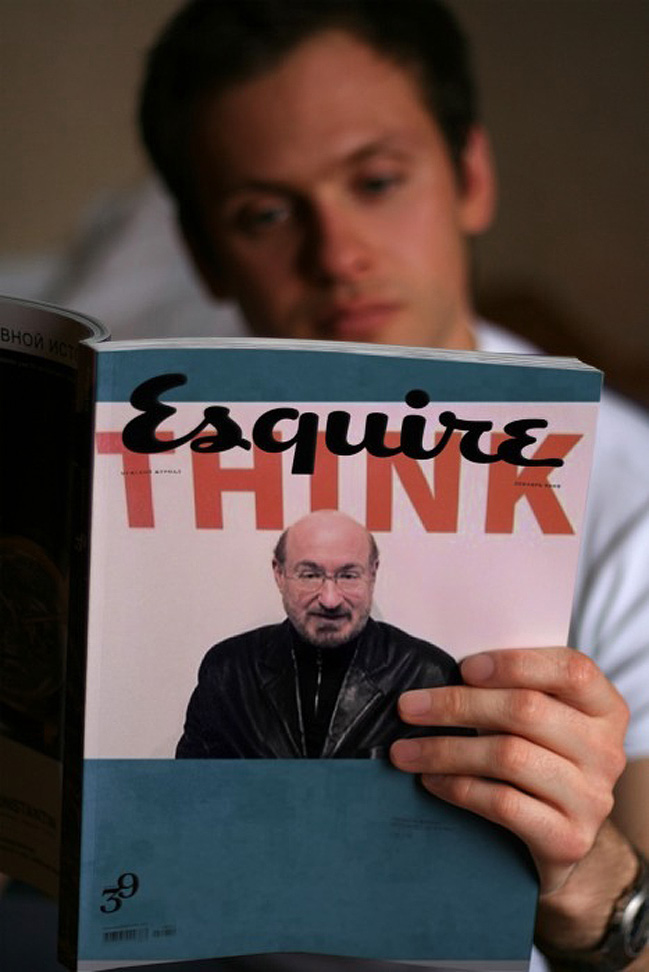 Photo: James Huguninm" featured" on Esquire magazine,
photo manipulation by Marianne Nathan, John Longnecker
Several scholarly and non-scholarly essays are online in the "Writings" and "Reviews" sections on this website.

Non-scholarly, artist books and novels; to view a complete list of these texts and how to order them: CLICK HERE
(These may be found in the collection of the artists' books collection of the School of the Art of Institute Chicago's John Flaxman Library.)
2019 Finding Mememo (Journal of Experimental Fiction #80, 678 pages, full color).
To view Hugunin reading from this book CLICK HERE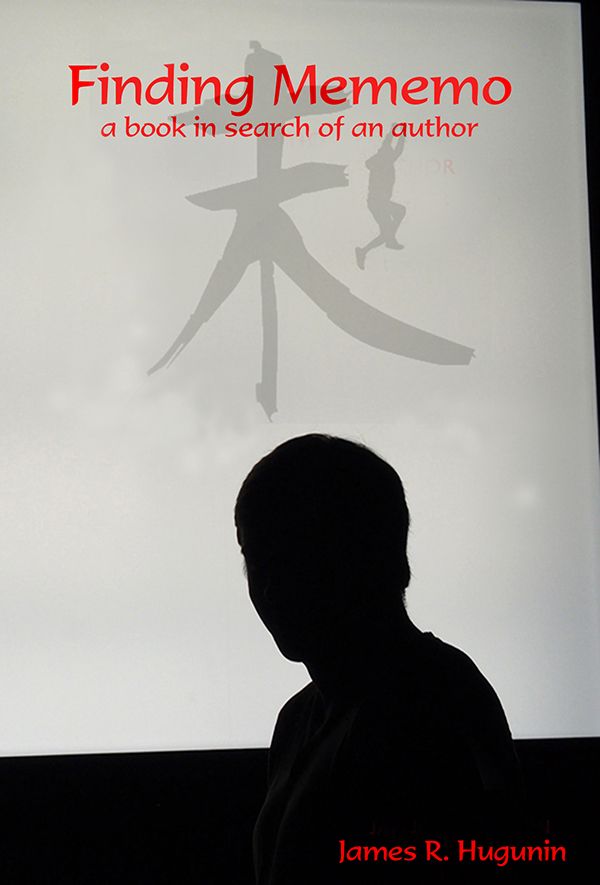 2018 Hotel #4 (London: Spring issue): 29 - 33. A Brtish literary journal excerpts from my Verbal Translations of Famous Photographers (1974),
2015mCase X (Find what happends with an academic udergoes treatment for salivary gland cancer)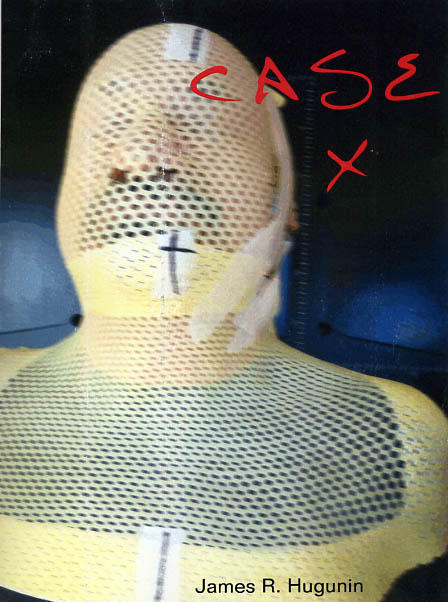 2014mTar Spackled Banner: A Sequel/Prequel to Arboretum (authored under pseudonym of J. A. Ellis)
Selected by Wesleyan University's BAX, 2015) as among the Best Experimental Fiction of 2014.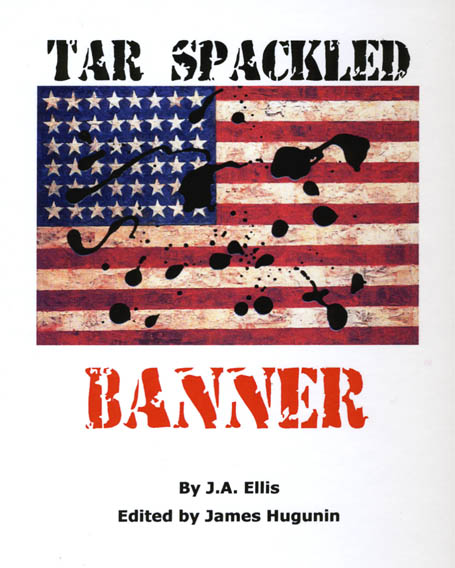 2012 Elder Physics, The Wrong of Time: Monologues from an Elder Home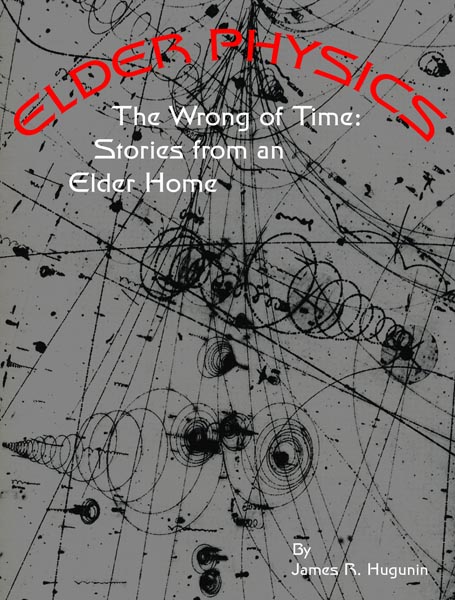 Something is Crook in Middlebrook (Journal of Experimental Fiction 43). ORDER from Amazon.com.
This book has been listed by writer/critic Derek Pell as "The Best Experimental Fiction Book of 2012"
on his web blog "Zoom Street: Art Culture, Photography, Noir" 11/4/2012:
http://zoomstreet.wordpress.com/2012/11/04/best-books-of-2012/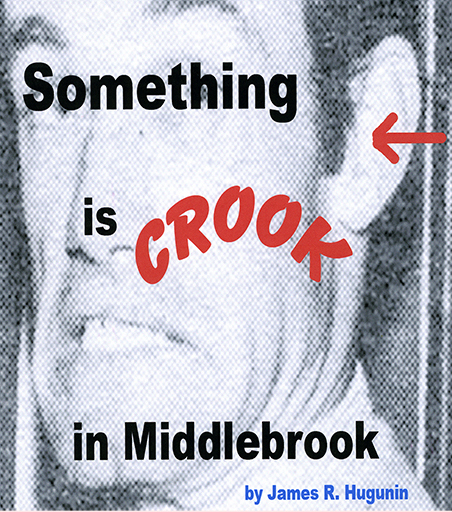 Tossed Rope Series (artist book, 8 X 8 in., hard cover, artist book). ORDER from Shutterfly
Photo-Language (artist book, 8 x 8 in., hard cover) .ORDER this book from Shutterfly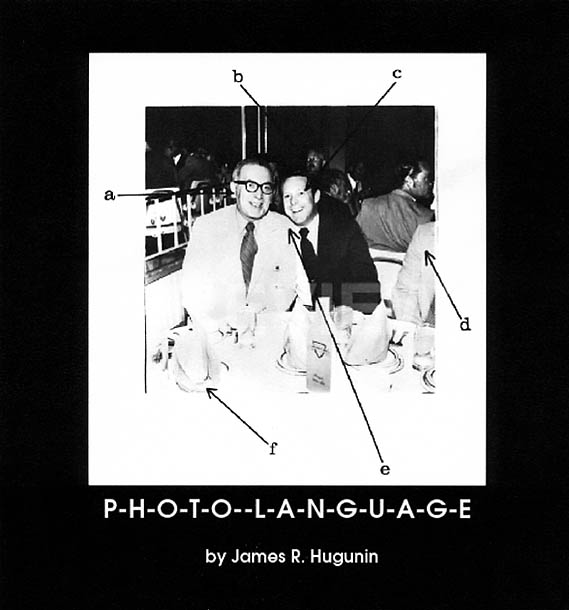 2005 Through the Lens of the City:NEA Photography Surveys of the 1970s (Jackson, MS: University Press of Mississippi) by Mark Rice, author cites pertinent reviews of mine on pp. 164, 173, 184, 191,197, 198.
2001m"Basco' s Dilemma: A Postmodern Plot Boiler," (excerpt) in Belighted Fiction (Journal of Experimental Fiction #4, Writer's Club Press), pp. 40 -58.
1996 Arboretum: A Utopia (authored under pseudonym of J. A. Ellis)


1987 The Life and Times of Cadmean Storch
1976 Pulp
1975 Doing Art
Greatest Hits
Pat Answers
1974 In Natural Irreversible Processes Entropy Increases
Three Phenomenological Artworks
Re:Treads
1973 You Read This Book
Self-published critical art journals.
In 1976 I founded (along with Theron Kelley) the art quarterly journal, The Dumb Ox. Publication ceased in 1980. Special guest editors included: Allan Kaprow, Kenneth S. Friedman and Lew Thomas. Many of my reviews appeared in this journal as listed:
1980 ISSUE #10/11:
"Self-Portrayal & Alienation"


1979 ISSUE #8:
"For Photography: a review On Photography"
"Roger Mertin's Records"

1978 ISSUE #6/7:
"Robert Heinecken's Phenomenology of Sex"
"Mary Ellen Mark: Ward 81"
"Chris Burden's Full Financial Disclosure"
"Water & Power: Rachel Youdelman"
1977 ISSUE #5:
"Evidence" (Mike Mandel and Larry Sultan)
"Endless Quantification" (Robert Cumming)
"Synthesis & Analysis in the Photographs of
Sam Rozenek"
"Victor Landweber: Recent Work"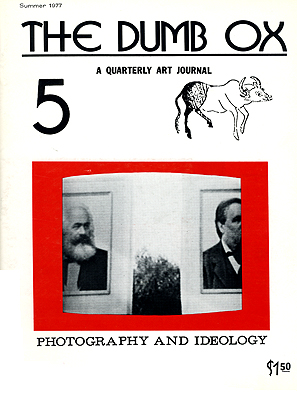 ISSUE #4:
"Animated Discourse"
"Thirteen Stories"
"On Mandel's Baseball Trading Cards"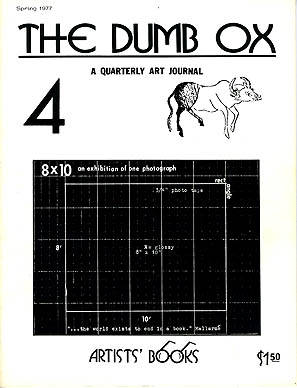 ISSUE #3:
"Knowledge & Art"
"I'm Dreaming of a Dwight Chrissmass"
"Numaudo: Spoken Coding for Mathematics"
"Double-Exposing: another opinion"
"Two Cherries and a Lemon"
"Definitions and Re-definitions"
1976 ISSUE #2:
"Problems in Photographic Criticism"
"Warp & Woof: Structure and Context in Recent Art"
"October #1: a review of"
ISSUE #1:
"Conceptual Photography"
"The Would as Will and Idea"
"A Belated Review"
"Victor Landweber: Recent Work"
"But is it Photography?"
In 1982 I founded a second art journal, U-Turn (now an online web e-zine), in which are found the following essays of mine:
1983 ISSUE #4:
"Introduction"


ISSUE #3:
"Introduction"
ISSUE #2:
"Updating Plato"
1982 ISSUE #1:
"Crash Course in Mellow Drama"
"Maimed Melodrama" (written under a pseudonym)
In 1984 changed periodical format to annual U-Turn Monograph Series featuring specific topics:
1996 ISSUE #8:
"Arboretum, A Utopia"
1995 ISSUE #7:
"Fingering Photography: Index and Digit"
1994 ISSUE #6:
"Writing Pictures: Selected Essays"
1993 ISSUE #5:
"Discipline and Photograph: The Prison Experience"
1988 ISSUE #4:
"Post-Criticism: Two Essays by James Hugunin"
1987 ISSUE #3:
"Three Interviews: Divola, Callis, Axelrad"


1985 ISSUE #2:
"The Portrait"
1984 ISSUE #1:
"Frequently Rejected Essays"
Currently editing the U-Turn E-zine an electronic art journal at www.uturn.org:
1998 ISSUE#1:
"Art and New Technologies: Pro and Con"
Scholarly critical writings
Books
2016 Afterimage:Critical Essays on Photography by James Hugunin from the Journal "Afterimage" (Geneva, IL Depth Charge Publishing)
2013 Wreck and Ruin: Photography, Temporality, and World (Dis)Order (Geneva, IL: Depth Charge Publishing)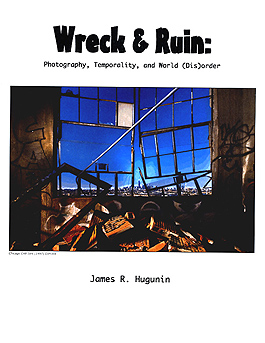 Writing Pictures: Case Studies in Photographic Criticism (Geneva, IL: Depth Charge Publishing)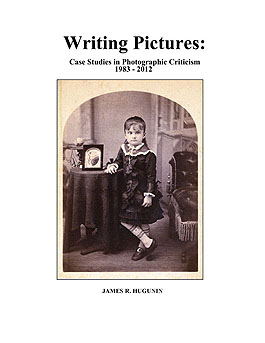 1999 A Survey of the Representation of Prisoners in the United States: Discipline and Photographs, The Prison Experience (Lewiston, NY: The Edwin Mellen Press).

Essays in periodicals
Obscura
(Los Angeles Center for Photographic Studies)
5-6/82 "Archimedes, Houston and Flick"
5-6/81 "The Monads Have No Windows"
3-4/81 "Wild Walls and Rollaways: Michael Levine's Urban Landscapes"
"Finding a Chink in the Armor"
11-12/80 "Nina Salerno: Meaning, Use and Placement"
"As Good As Picasso"
9-10/80 "Monocontradicteosis"

The Journal
(Los Angeles Institute of Contemporary Art)
5-6/82 "Photography: A Bourgeois Success Story"
9-10/80 "Evidence"
2-3/80 "Gary Lloyd's ADP"
9-10/79 "Broken Mirrors and Dirty Windows"
3-4/79 "Robert Cumming: Recent Work"
6-7/79 "Two Photographic Books"
9-10/78 "Attack" (a review of Sontag's "On Photography)

Afterimage
(Visual Studies Workshop, Rochester, NY)

1/88 "Subjektive Fotografie and the Existentialist Ethic"
"Desiring Machines"
12/84 "Metropolis: The Restless Decade: John Gutmann's Photographs"
11/84 "Robert Fichter and Other Questions"
5/83 "Color Photography Gets Street-Wise"
4/82 "Out on the Street Anything Can Happen"
2/82 "Maintaining Photography and the Art of Defensive
Perception"
12/81 "Fetish Flexing"
11/81 "Conversational Detente"
6/81 "Apocryphal Conversations"
5/81 "Mainstream Results"
4/81 "John Divola's Facts and Fabrications"
12/80 "Mocking Objects"
4/80 "Jenny Wrenn's Photo-Imprints"
3/80 "Holly Wright and Linda Lindroth"
2/80 "Rachel Youdelman: a Pleasant Sense of Ennui"
12/79 "Linda Connor"
11/79 "Living in L.A"
10/79 "California Cut-ups"
5/79 "Tarnished Meditations"
4/79 "Bark and Taussig: Photo-booth Pieces"
2/79 "Joe Deal's Optical Democracy"
1/79 "More on Mertin"
12/78 "Robert Cumming: Trucage and Falsehoods"
10/78 "Coloring the World"
6/78 "Foto Folder"
4/78 "Hot Shots"
11/77 "Mary Ellen Mark"
10/77 "Photo Flo"
6/77 "The Photograph as Mentioned"
The Center Quarterly
(The Catskill Center for Photography., Woodstock, NY)

Winter/85 "Lou Stoumen's Paper Movies"
Winter/84 "A Separate Reality: Subjective Photography"
Spring/83 "A Structuralist Trilogy"

Exposure
(The Society for Photographic Education, NYC)

Spring/Summer/96 "Grounds of Dispute: Art History, Cultural Politics, and the Discursive Field"
Fall/1993 "The Eternal Review" (review of Estelle Jussim's collected essays)
Spring/85 "Distinctly American" (review of Jonathan Green's Critical History)
Winter/84 "Letter to the Editor"
Spring/84 "The Map is not the Territory"
Random Lengths
(Independent newspaper, San Pedro, CA)

Feb. 1985 "Diane Arbus: Magazine Work 1960-1971"
Mar. 1985 "Diversity in the University"
The New Art Examiner
(Chicago, IL)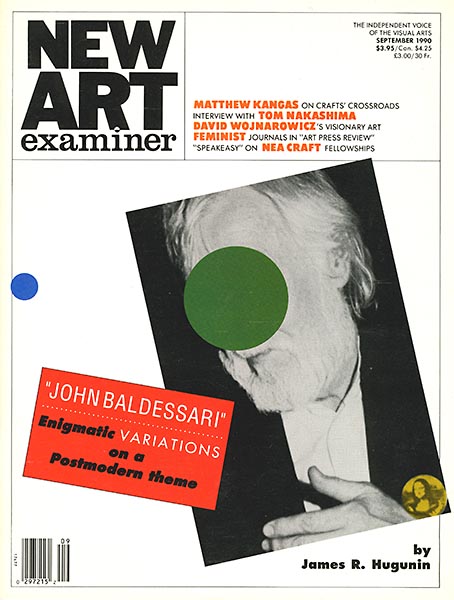 10/98 "Waste Land: Meditations on a Ravaged Landscape" (book review)
12/93 "Donna Ferrato"
4/93 "From Pop to Now"
2/93 "David Teplica"
11/92 "Flor Gardaño"
09/92 "Lewis Koch"
01/91 "Lynn Geesaman, David Plowden"
10/90 "Linda Swartz, Sage Sohier, David Buckland, Donigan Cumming"
9/90 "Cluing in to Baldessari" (feature) see cover image above
4/90 "The Female Gaze" (book review)
"Cultural Artifacts" (review of Lynne Cohen, Elaine Reichek, Erica Uhlenbeck)
2/90 "An Insight into Contemporary Soviet Photography: 1969-89"
1/90 "Perpetual Motif" (Man Ray)
12/89 "A Painter of our Time" (book review)
11/89 "An Artful Dodge: 150 Years of Photography" (feature)
10/89 "Stern Bramson"
9/89 "Magic and Poetry in Photography" (Jerry N. Uelsmann)
Summer/89 "Photems" (Gerlovina & Gerlovin)
6/89 "Retro Doc"/'Changing Chicago'" (feature)
6/89 "Encampments" (Tobia, Sedaris, Jenner School students)
4/89 "Reclaiming Technology" (Jno Cook)
3/89 "Tony Tasset"
2/89 "Persuasive Views" (Bellavance, Lailios, Malagrino)
1/89 "Exploiting de Man: The Cultural Utility of Nazism" (feature)
11/88 "Transform" (Judith Golden and Holly Roberts)
10/88 "Subduction Zone" (Thomas Berault)
3/86 "Descriptions/Home Hospice Series" (Miscellaneous landscapes, Debra Hunter's photos)

Views
(Photographic Resource Center, Boston, MA)

Fall/91 & Winter/92 "Books: Andy Grundberg's 'Crisis of the Real'," 12:4/13:1, p.18.
Fall/90 & Winter/91 "Books: 'The Critical Image'/'The Contest of Meaning'," 11-4/12:1, p.16.
Summer/90 "Books: 'A Forest of Signs'," 11:3, p.24.
Summer & Fall/89 "Sequence (con)Sequence: (Sub)version of photography in the 80s," p. 20.
Fall/87 "Between the Lines," 9:1, p.16.
Summer/83 "Meditations on an Ukrainian Easter Egg," 4:4, p.12. This essay won first place in the Reva and David Logan Critical Writing Grant and has been reprinted in the anthology of photo criticism, Multiple Views (Albuquerque: University of New Mexico Press, 1991).

Miscellaneous Publications
2020 LewIs Koch: Totems and Other Photo-Assemblages (soft-cover, 30 pages, U-Turn Monograph Series)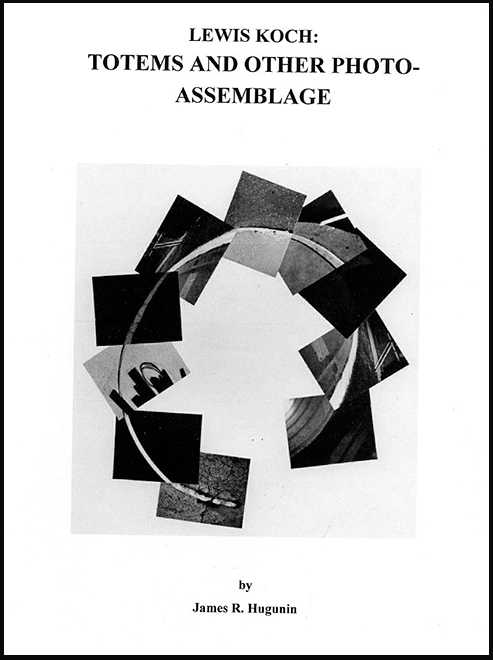 2018 Peter Korniss: A Life in Photography (hardcover, 44 pages, POD by U-Turn)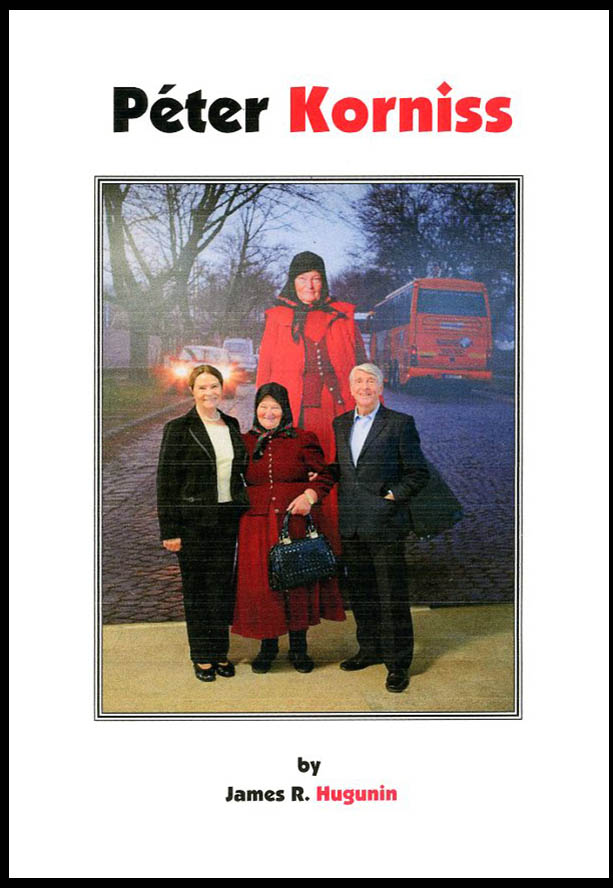 2003 "Patterning the Verbal Pater," commentary on/in Cistern Tawdry: A Novel by Eckhard Gerdes (Fugue State Press. NY, 2003).
2000 "in::FORMATION: The Aesthetic Use of Machinic Beings," Leonardo 33: 4 (Fall 2000): 249-261.
1993 "From Catop-tricks to Dwellings: The Art of Barbara Kasten," Art Criticism 8:2 (Spring 1993).
1992 "Lou Stoumen's Paper Movies," Photo Metro, Feb. 1992, p.5-10.
1991 "Meditations on an Ukranian Easter Egg," in Multiple Views (Albuquerque: University of New Mexico Press), an anthology of photo criticism of Reva and Logan Photography Criticism Grant Winners.
"Greg Ligman: 'Tree Canopies 1988-89'," The Pinhole Journal, 7:1, p.2-4.
1990 "Vernon Cheek, Dorinth Doherty, Linda Robbennolt, Karen Thompson," Dialogue May/June 1990, p.31.
1989 "Nebezpecny puvab penez" ("Return to Order: Report from America)," Tvorba #34 (Spring 1989), Prague, Czechoslovakia, p.14.
"Photography Illinois," Dialogue, (Sept/Oct 1989), p.23.
" 'Journey to Land's End': A Paper Movie," The Photo Review 12:1 (Winter 1989), p.2.
1988 "Taking Refuge in L.A.," American Book Review, 7-8/88.
1987 "Robert Heinecken's 'Neo-Physiognomy'," Spot, Summer 1987.
1986 "The Big Sleep/The Flat Death," Spot, Winter 1986-87.
"The Big Sleep/The Flat Death," Parachute, Dec., Jan., Feb. 1986-87.
"Excerpt from The Life and Times of Cadmean Storch," White Walls No.14, Autumn 1986 (Chicago, IL), p.56.
"A problem of Nuclear Phafl-out," Spot, Fall 1986, p.10.
"Photography Against the Grain," Parachute, March, April, May 1986,
"Man and His Circumstances: The Photographs of Lou Stoumen," Photo Metro, Feb. 1986.
1984 "Conceptual Photography," The International Center for Photography Encyclopedia of Photography (New York: Crown Publishers, 1984), p.117.
"Reflections on Photography," News Letter, #6 (San Francisco Photo Group, 1984), p.8.
"Multiple Dissentions: Linda Lindroth's Embedded Imagery," in "Multiple Dissentions," ed. Linda Lindroth (Los Angeles: U-Turn Supplement #2, 1984).
"In the Beginning was the Word--and then there was the Quote," in "Vortex of Envy," eds. Robert Warhover & Eliza Tonachel (Los Angeles: U-Turn Supplement #1, 1984).
"How To Write A Great Deal About Good Flicks," in RE-DACT: An Anthology of Art Criticism, ed. Peter Frank (Willis, Locker & Owens, New York, 1984), p.83.
"The Map and the Territory: The Art of Douglas Huebler," in Visual Art presented by ArtScene (Los Angeles: Thinking Eye, 1984), p.36.
1983 "Past(iche), Post and Few Sure," in New Mexico Studies in the Fine Arts, vol.8, 1983, (University of New Mexico, 1983), p.14.
"Letter to the Editor," in Images & Issues, 12/83, p.8.
"A Show of Hands," in Artweek, 11/19/83.
1982 "Extending Portraiture," in Artweek, 6/19/82.
"Joe Deal's Optical Democracy," in Reading into Photography, edited by Thomas Barrow (Albuquerque: University of New Mexico Press, 1982)
"Book Review: Roland Barthes, Camera Lucida," in Art & Text (Spring 1982), Victoria, Australia.
1983 "Not Just Another Alternative Space," in L.A. Review, 1/81.
1980 "Three Introductions," in The L.A.C.P.S. Newsletter, 3/80.
"An Open and Shut Case of an Open and Shut Door," in L.A. Review, 12/80.
1977 "Robert Cumming's Endless Quantification," in Artweek, 10/1/77.
1975 "Michael Portis" (video tapes), in Artweek, 11/15/75.
"Post-Partum," in La Mamelle magazine (now Art Com), San Francisco, CA.
1974 "On...Off...On," in Straight Turkey, 9-10/74, Los Angeles, CA.

Catalogue Essays/Book Introductions

2018 "Where Journalists Won't Go," introduction to Gary Mark Smith's Travelogueing the Dark Side (Pack-a-Lunch-Unlimited Productions).
2015 "Avery Danzier's The Gate to Hell," The Gate to Hell: Photographs by Avery Danziger
(Waterbury, CT: The Mattatuck Museum).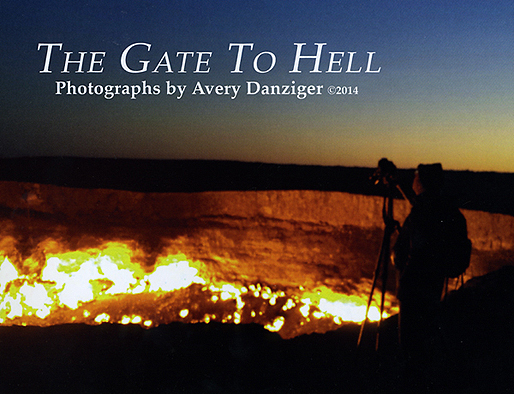 2012 "Forward," Favela da Rocinha, Brazil a photobook by Gary Mark Smith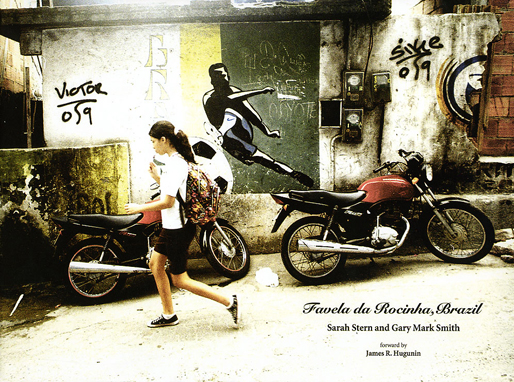 2007 "Foreword," Creativity: The Seekers Journey by Larry Vogel
2005 "The Cut of Kitschen Knife," in Confessions of a Dadaist: The Era of Existence 1979 - 2005, The Imagery of Helene Smith-Romer (Northern Illinois University Art Museum, DeKalb, IL, 2005).
2000 "Untitled" essay in Slap, Bounce, Spank! a catalogue for an art and technology and humor exhibition curated by Sine::apsis Experiments, Chicago, IL.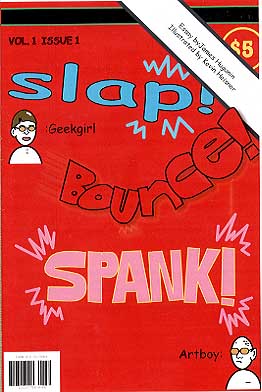 2000 con't. "Global Wandering as Method," foreword to Gary Mark Smith, Searching for Washington Square: A celebration of Life on the the Global Street, vol. 1 (Lawrence, KS: East Village PhotoArts and the Taver Trust, 2000).
M"The Aesthetic Use of Machinic Beings," Sine::Apsis Experiments: in::Formation, The Betty Rymer Gallery, The Art Institute of Chicago, reprinted in Leonardo Online vol.7, no.11 (Jan. 2000) http://mitpress.mit.edu/LEA, also in forthcoming hardcopy version of Leonardo.
1996 "L'ABC du cinématique du René Fendt," René Fendt: Exposition de 30 ans de peinture (Neuchâtel: Musée d'art et d'historie Neuchâtel, Suisse, 1996).
1992 "Duomonozygotic Illusion," Double Focus, David Teplica (Rochester: Rochester Institute of Technology, 1992).
"Lou Stoumen's Paper Movie," Seduced by Life: The Art of Lou Stoumen (San Diego: Museum of Photographic Arts, 1992)
"TransPorts," Claire Wolf Krantz (statement on artist's work) in a gallery announcement self-published by Sazama Gallery, Chicago.
1991 "A Postmodern Romance," Ink and Silver Two (self-published by the Photography & Printmaking Departments, School of the Art of Chicago).
"Duophotomonozygotic Illusion," Double Focus (self-published by Catherine Edelman Gallery, Chicago).
1990 "A Textbook of Simple Exercises for the Stretching of the Imagination," in School: Howard Seth Miller Photographs (Chicago: Howard Miller, 1990).
"Angela Kelly: Selections from the 'Chrysalis Series'," in Angela Kelly (Rockford: Rockford Museum of Art).
1989 "The Poetic Document: Bill Burke, Larry Fink, Phyllis Galembo," in The Poetic Document (Philadelphia: Drexel University).
"Paul Knotter," in Forty Years of California Assemblage (Los Angeles: Wight Art Gallery, UCLA, 1989), p. 180.
"Notes Toward a Stenopaesthetic," International Pinhole Photography Exhibition, traveling show organized by The Center for Contemporary Art, Santa Fe, NM.
1988 "A X Cavation/RWF: A Weapon To Meet the Terrible Needs ...," Robert Whitten Fichter: Confessions of a Silver Addic!, University Student Center Gallery, University ofiiColorado, Boulder.
1986 "Past(iche), Post, and Future," A Graduate Photography Portfolio, The School of the Art Institute of Chicago.
"The Naked Truth," Naked, a portfolio, The Boulder Center for the Visual Arts, Boulder, CO.
1985 "Uni/Di-Versity of California," Celebrating Two Decades in Photography: UCLA MFA Recipients (Los Angeles: Grunewald Print Center, 1985).
"Victor Landweber Photographs: 1967-1984," Victor Landweber (San Diego: Museum of Photographic Arts, 1985).
"Past(iche), Post and Few Sure," in Playing It Again: Strategies of Appropriation (New Mexico: The Center for Contemporary Arts of Santa Fe, 1985).
1984 "The Map and the Territory," in Douglas Huebler, (L.A. Center for Photographic Studies, L.A., CA)..
1983 "Introduction," in The Singer Collection of Photography, Singer Printing, Petaluma, CA.
1982 "Records of a Travel-Worn Camera," in American Roads, portfolio produced by Victor Landweber Productions, Los Angeles, CA.
iii "Creative Illusions," in L.A. As Subject Matter, Los Angeles Center for Photographic Studies.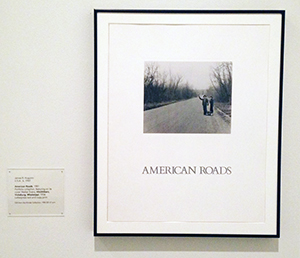 1981 "A + B = Mc," in Jerry McMillan, Baxter Art Gallery, Pasadena, CA.
"Add, Subtract and Multiply," in Californian Colour, Photographer's Gallery, London, England.
"Making Strange the Familiar," in Three One Person Exhibitions, Mount Saint Mary's College Art Gallery, Los Angeles, CA.
1979 "Some Ideas That Have Colored My Thinking," in Spectrum: New Directions in Color Photography, University of Hawaii at Manoa.
1976 "Conceptual Photography," in West Coast Conceptual Photographers, La Mamelle Art Center, San Francisco, CA.
"Photography & Language," in Photography and Language, La Mamelle Art Center, San Francisco, CA.

---